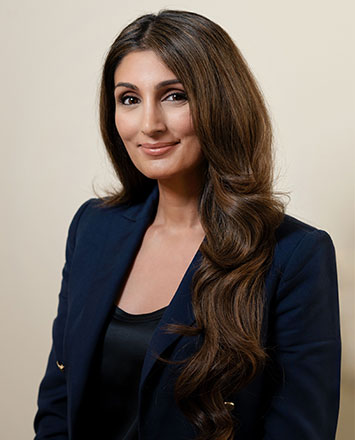 Chartered Clinical Psychologist and Clinical Director
Special interests: Health Anxiety and OCD Counselling in Ealing
Dr Menaz Akhtar, (DClinPsy) graduated from Harris Manchester College, University of Oxford and practised in a lead position at a well-established national psychological therapies service. 
She is a Chartered Clinical Psychologist with the BPS and is registered with the HCPC. She is accredited with the BABCP as a Cognitive Behavioural Psychotherapist.
Dr Menaz Akhtar specialises in a range of mood and anxiety disorders in Ealing, West London, which she treats using evidence-based therapies , namely CBT, IPT,ACT, CFT and compelling empirical literature. She is valued for her warm, non-judgemental and collaborative approach. 
She works on the principle that you are the expert on your life and problems, and she is the expert on psychological theories and therapies, which together makes for a strong therapeutic alliance and successful recovery.
She is passionate about teaching, training and supervision. She currently oversees the clinical work of a number of experienced BABCP accredited Cognitive Behavioural Psychotherapists. 
She has lectured for Universities and provides training to health professionals within the National Health Service. Her clear, coherent and compelling presentations integrate theory, research, innovation and practical skill.

Gunnersbury Park, Popes Lane, Ealing, W5 4NH